Up Close and Personal is an immersive fulldome film showing the Zoos SA collection as it has never been seen before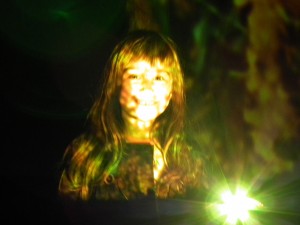 –  a close-up, creature's eye view of life in the Australian bush and the grace of its small inhabitants. Using the hemispherical screen and surround sound of the fulldome platform, this short film provides the audience with an evocative and immersive experience of the zoo's collections.
Up Close and Personal gives the audience the opportunity to experience the habitats of some of Zoos SA's residents from within – something that is just not possible with traditional flat-screen formats and certainly not as thrilling!
Up Close & Personal was presented by ANAT in partnership with Zoos SA and produced with the support of AARNet, Inspiring Australia, Arts SA and the SAFC. Up Close & Personal screened as part of the 2011 SALA Festival in Adelaide.